I'm officially done with college, but I LOVED decorating my dorm room! Like I honestly miss having to decorate my dorm each year.
I stumbled upon the following post from hercampus.com and thought I would share it with you since it had to do with some super easy decor!
1. Flower lights
These adorable flower lights are perfect for spicing up a string of Christmas tree lights. All you need are a few colored cupcake liners and scissors. Cut the cupcake liners into flower and leaf shapes with a hole in the middle of each, and then tape or glue them to the back of the light.
2. Clothesline picture holders
You're not limited to photos! Hang up notes, cards, movie ticket stubs, and other paper memories to create an eclectic yet super easy display for your room!
3. Washi tape pinboard
If you haven't discovered washi tape yet, you've been missing out. It's colorful, it comes in a bunch of fun patterns, and it's easily removable. Use it to decorate your wall, mirrors, windows, or this adorable pin board!
4. Cookie tray magnet board
No need to buy an expensive magnetic board! Grab a fun, colored cookie tray from the local supermarket and stick it on the wall with a few poster stickers. Then, decorate it with colorful paper and a variety of adorable magnets.
5. Cheese grater earring holder
An affordable, easy way to keep your earrings from tangling: spray paint a cheese grater and hot glue large beads to the bottom for feet!
6. Chalkboard table
Spice up a thrifted table with some chalkboard paint. Use it to jot down your creative whims, phone numbers, to-do lists, or doodles!
7. T-shirt doormat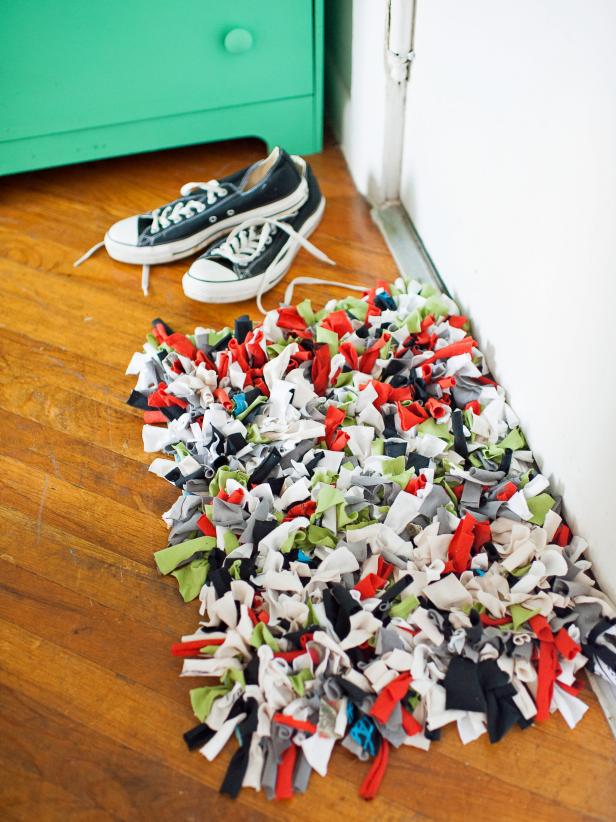 This one takes a little more time, five to eight T-shirts, and a plain plastic or rubber doormat, but the result is a cozy rug! Cut the shirts up into strips and hot glue the strips into rows on the doormat.
8. Braided laundry basket
Another idea involving old T-shirts, but this one has a more complicated braiding pattern.
9. Colorful floor cushions
Cut strips of colorful fabric and sew them onto two large fabric circles, then stitch and fill them to make giant, comfy floor cushions.
10. Pillowcase laundry bag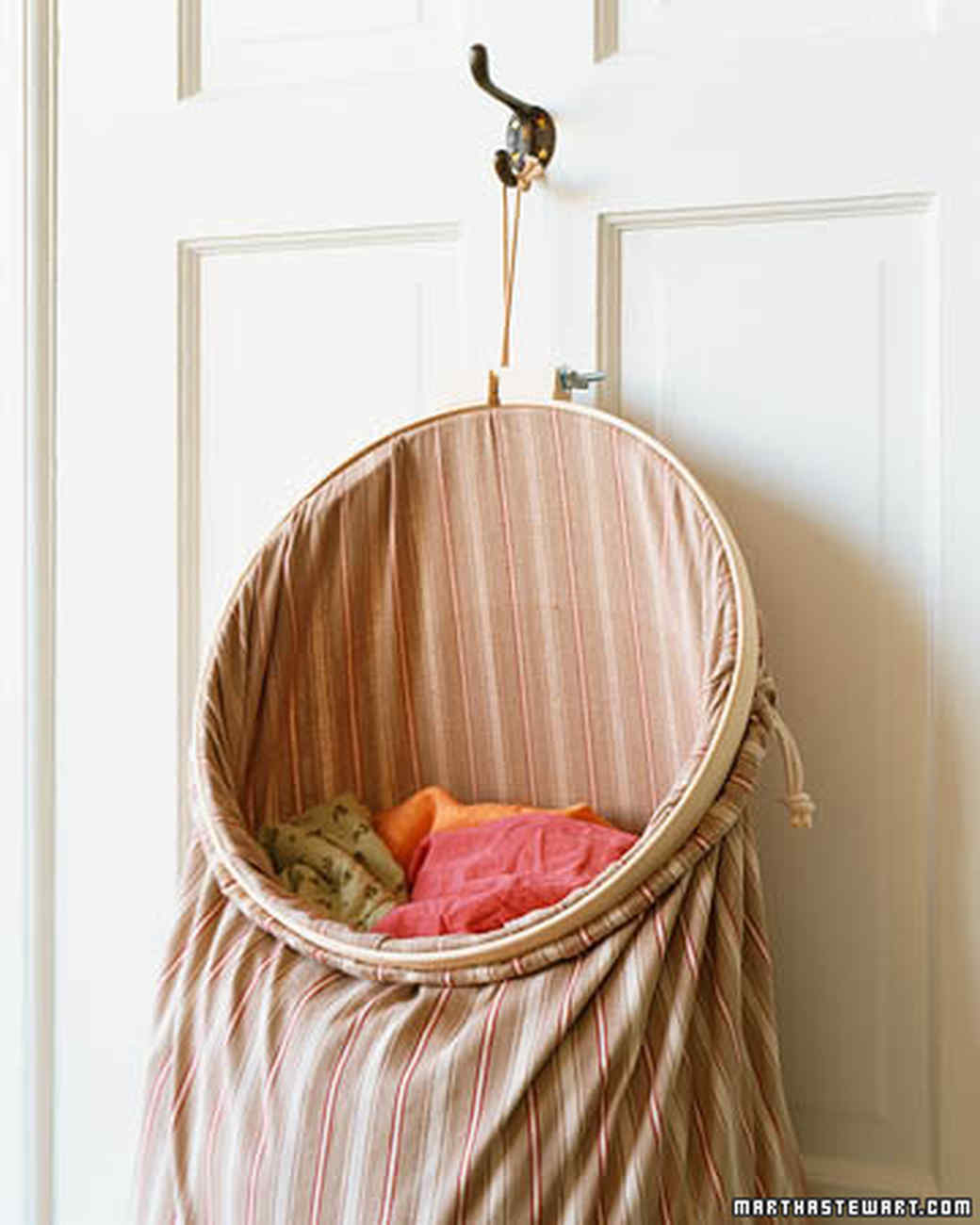 Attach an embroidery hoop to a nice pillowcase for a really easy, always-open laundry bag.
11. Brick bookends
Need bookends? Spray-paint a brick with gold, then decorate it with trims of lace or other fabric for a glamorous, feminine touch.
12. Mason jar supplies holder
A really easy supplies holder: take a vintage wooden picture frame and hammer nails into the top at equal intervals. Then, dangle mason jars with some twine to hold paintbrushes, scissors, and writing utensils. Can we say hipster?
13. Toothbrush holders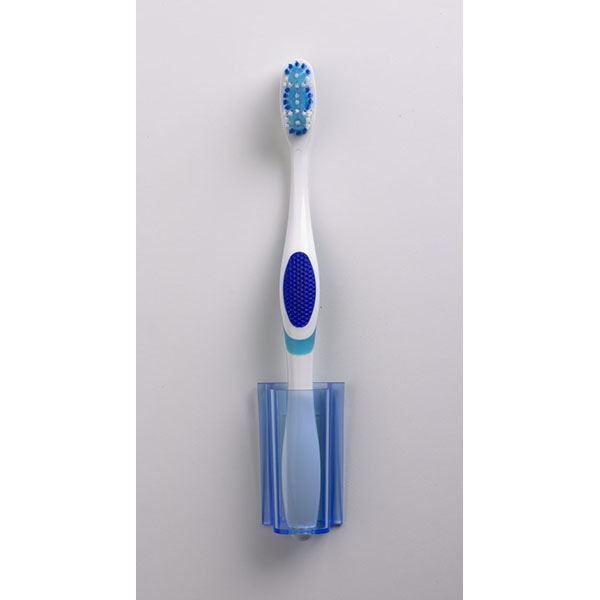 You can buy StickOnPods, or you can simply attach a plastic toothbrush travel case to the wall with glue or removable wall stick-ons.
14. Can organizer
Add fun scrapbook paper to a few different sized cans for an easy, unique, and functional supplies organizer!
[pt_view id="d177f168g7"]
[pt_view id="4f0eefajs3"]